Setup Site Definition In Dreamweaver
A Dreamweaver Site Definition should be setup on your local system for proper site management of your online store.
The Dreamweaver Site Definition defines the location where the Site Store Pro files were extracted on your local system or where you copied the Site Store Pro files into your existing website files.
The Dreamweaver Site Definition will allow you to edit the included Dreamweaver template (.dwt) files and apply the changes to all of the files in the Site Store Pro installation and then upload those changes to your online webserver via FTP (File Transfer Protocol).
The Site Definition in Dreamweaver defines:
·         The Location Of The Website Files On Your Local System  (Required)
·         FTP Login Information To Your Webserver. (Not Required But Recommended)
·         Testing Server Settings (Not Required For Integrating Site Store Pro)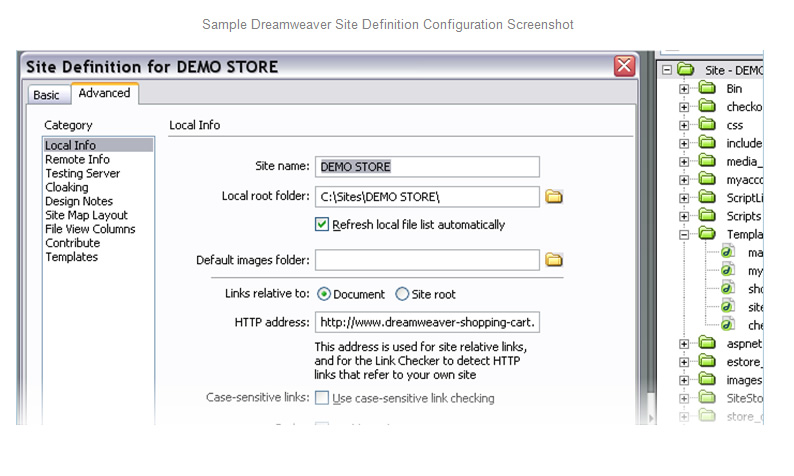 If you do not know how to setup a site definition in Dreamweaver, consult the Dreamweaver help system for instructions.