Set Product Image Caption (ALT Text)
Image captions can be set for uploaded pictures to increase the SEO (search engine optimization) for the item details page.

To set a caption for an uploaded picture, click on 'Edit' button in the Image (Pictures) section of the Product Manager for an item as shown below: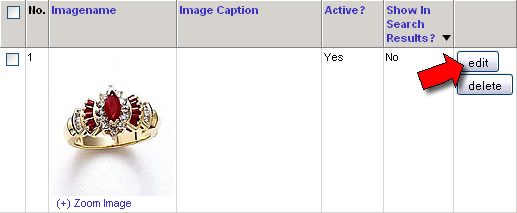 After clicking on the 'Edit' button, the image properties screen will be displayed. Enter a caption in the 'Image Alt Field | Caption' area then click the 'Update button to save the changes.